Encapsulation of bixin in starch matrix: Optimization from Ultrasound-assisted microencapsulation and alkaline method.
DOCUMENTAÇÃO
Tema: Tecnologia de Alimentos
Acessos neste artigo: 29
---
Certificado de Publicação:
Não disponível
---
Certificado de Participação:
Não disponível
---
COMPARTILHE ESTE TRABALHO
AUTORIA
Ezequiel José Pérez Monterroza , Ana María Chaux Gutiérrez , Vânia Regina Nicoletti
ABSTRACT
Encapsulation of bixin was carried out by ultrasound treatment and alkaline method, using amylose extracted from cassava starch and high-amylose corn starch. The effect of preparation condition on bixin encapsulate was determine by employing UV-vis spectroscopy and modeled using the response surface methodology. Bixin content obtained using the alkaline method ranged from 910 to 6475.25 µg /g for encapsulate bixin inside of matrix and from 96.0 to 10330.1 µg/g for bixin on surface. Bixin encapsulate using ultrasound treatment ranged between 1234.0 to 3787.68 µg /g for bixin inside of matrix and between 267.26 to 6210.43 µg /g for bixin on the surface. Encapsulation efficiency ranged between 13.10% to 62.12% and 17.27% to 94.48% using ultrasound and the alkaline method respectively. The optimum conditions were found as 2% Amylose, 150 W and 20 min for ultrasound treatment, and 2% amylose from cassava with protein at 68°C for the alkaline method.
COMENTÁRIOS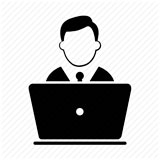 David Santos Rodrigues
09-02-2021 09:50:35
Trabalho excelente com extrema relevância. Sugiro modificar os objetivos para ''Objetivou-se com esse trabalho...''. No mais o trabalho está muito bom.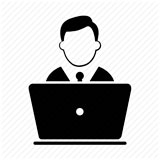 Bianca Silva Pacheco
09-02-2021 09:50:35
Excelente trabalho, apresenta dados relevantes e coerentes para o alcance do objetivo. Parabéns.