Google Earth Engine as an instrument of temporal analysis of NDVI: A case study in banana culture
DOCUMENTAÇÃO
Tema: Geotecnologia
Acessos neste artigo: 28
---
Certificado de Publicação:
Não disponível
---
Certificado de Participação:
Não disponível
---
COMPARTILHE ESTE TRABALHO
AUTORIA
Alvaro José Reis Ramos , Jessyca Fernanda Dos Santos Duarte
ABSTRACT
Remote sensing is widely used for agricultural monitoring, as crop forecast and agriculture planning, and associated with the computational technological advances, it allows for processing and to analyze big data in a more agile way. This study case aimed to develop a script using the Google Earth Engine platform, and the objective was to obtain NDVI time series in an area of banana plantation. Five cycles were identified, each one with an average
of 9 months of banana established in the field. The minimum and maximum NDVI values were -0.6 and 1, respectively. The average annual value of NDVI occurred in 2017.
COMENTÁRIOS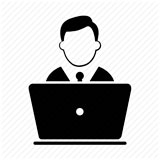 Carlos Cesar Silva Jardim
09-02-2021 09:50:35
Inicialmente, parabéns pelo trabalho. A utilização de plataformas open source estão cada vez mais abrangentes nas ciências agrarias, e a pesquisa aplicada que irá nortear a aplicação de técnicas para a otimização das lavouras. Como sugestão, solicito que inclua bandas do intervalo de confiança na curva suavizada, dando assim a dimensão do valor probabilístico de amostragem, (ex: o valor médio de um periodo é 0,48, mas encontra-se plantas com 0,37 e 0,60). No geral, sigam nesse sentido, a pesquisa do grupo está em um bom caminho.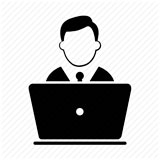 Alan Cezar Bezerra
09-02-2021 09:50:35
O trabalho é bastante interessante e com uma tecnologia (GEE) muito atual. Além disso, a escrita é concisa e clara, o que torna muito agradável. Contudo, acredito que os resultados poderiam ter sido melhor discutidos e ter feito uma relação mais objetiva dos resultados do CBERS com os valores do NDVI. Talvez um recorte do ano de 2017 do gráfico do NDVI e feita uma comparação dos anos das imagens tornaria interessante a relação dos sensores. No mais, parabenizo pelo trabalho, muito interessante.